People at KWS

A large number of KWS employees are involved in their environment, accompany refugees in everyday life and promote their integration. We support this.
Capacity Development Projects
This initiative, which was set up in the 2012/2013 fiscal year, aims to contribute to the breeding and seed propagation of locally adapted crop varieties in Peru and Ethiopia, and to preserve local crop biodiversity. KWS works with collaborative partners to train new plant breeders on site, and to supplement their breeding programs and gene banks with urgently needed equipment. In addition, in Ethiopia, the access that small farmers have to improved seed is also supported. In the 2017/2018 fiscal year, KWS invested about €1.1 mio. for community projects including the capacity development projects in Peru and Ethopia.
Scholarships
We participated in the nationwide scholarship program of German universities at the University of Göttingen with €14,400. We regularly support scientific conferences, organizations and events.
"New neighbors" initiative
Since 2015, we have supported the "new neighbors" initiative of the deaconry of Einbeck. For this, KWS employees are involved in the donation warehouse and magazine, shepherd refugee families through everyday life, and also promote their professional integration.
In addition, KWS offers career opportunities to new colleagues with refugee backgrounds through language training, initial qualifications or training.
"Ackerdemia" school project
With the "Ackerdemia" project, KWS provides support, in collaboration with the start-up and non-profit organization. Verein Ackerdemia e.V. Students from schools in Einbeck, Northeim and Wohlde, at the construction and maintenance of a school garden.
Under guidance, students turn unused allotments into a vegetable garden. Ackerdemia e.V. advises and supports schools in the planning, installation and care of the school garden. Dedicated teachers look after the young gardeners.
Your contact person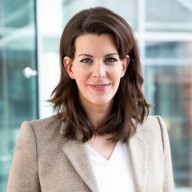 Anne von der Wense
Lead of Public Affairs & Arts
Global Marketing and Communications
Send e-mail
CONTACT