Characteristics
Characteristics
Top DM yield in its class – across all NIAB trials

2018: Average 17.7 t/ha DM
2018: Average 17.7 t/ha DM

Rapid early vigour (2017: 6.0 – 8.7), 2021 DL (7.4)
Very high starch (2017: 37.8 – 41.3%), 2021 DL (35.4%)
Excellent ME content

2017: 11.90 MJ/Kg
2021 DL: 11.88 MJ/Kg

Full cob sheath coverage
Superb kernel content and ripening stability
Data source(s): KWS LP250 (2016 + 2017) & FERA NL Trials for Forage Maize – All sites (2017 + 2018). NIAB Forage Maize Descriptive List. First choice varieties for favourable sites (2021).
KWS ARTIKUS continues to push UK maize performance higher – with superb energy – dense silage quality, driven by its high kernel content.
Download the full 2021 Maize Portfolio!
Your consultants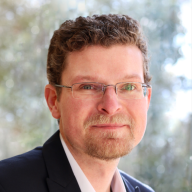 John Burgess
Maize & Hybrid Rye Product Manager
Send e-mail
CONTACT