Reasons to grow hybrid rye
If one or more of the following applies to you, there are many reasons why you should consider hybrid rye as part of your arable rotation on farm;
Free draining, acidic or sandy soils
Annual rainfall of 650mm or less*
Moderate fertility
Considering extending your arable cropping beyond wheat, barley, OSR or beans
*across a 5 year average
6 reasons why you should consider growing hybrid rye in 2020
Hybrid rye delivers consistent grain yields in the 2nd cereal slot
Saving around 100 kg/ha N compared to 2nd wheat
Rye typically only requires 1-2 fungicides to control brown rust
Straw provision acts as a novel stimuli & helps reduce aggression
Under the UK's new agricultural bill rye delivers nitrogen and agrochemical savings without compromising yields
Rye has many different uses, from pig finishing units, distillers and millers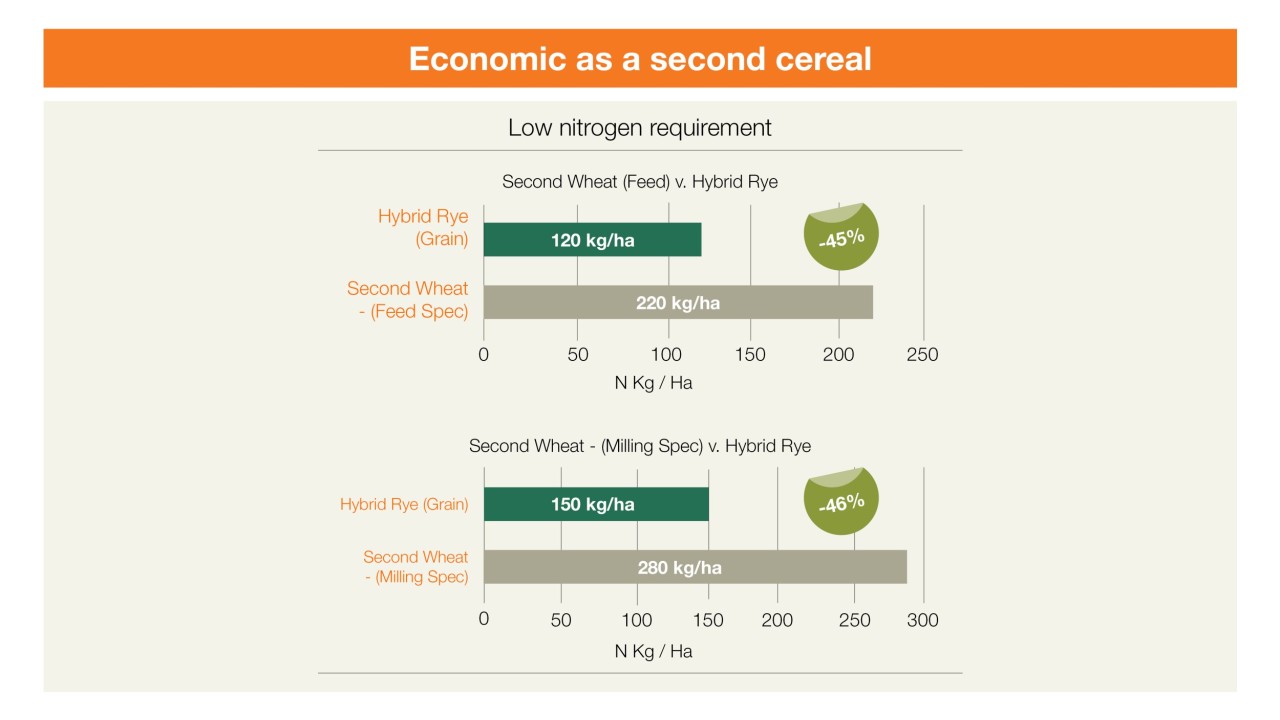 Hybrid rye and drought tolerance
Hybrid rye uses 25% less water/ha than winter wheat*
Our map below highlights the most suitable areas for hybrid rye based on rainfall and soil type. This was created in partnership with Cranfield University.
The SMD (soil moisture deficit, shown in orange on the map) reached in the late summer is forecast to become more intense. Farmers on free draining, acidic or sandy soils are more exposed to the effects of the SMD on their yield and rotational income.
Data used to create this map was based on soil type and rainfall below 650mm.
By 2030 summer drought tolerance will become more critical.
*Rye figure based on 25% less water/t of grain yield (300 ltr/t) than winter wheat (400 ltr/t).
Current market options for grain rye;