Characteristics
About
New from KWS for drilling 2021 is KWS Cranium, a hard Group 4 wheat which offers farmers the ultimate in risk management tools thanks to its ability to perform well in all of the major situations that significantly impact yield.
Suited to the mainstream sowing slots KWS Cranium really excels in late drilling where it out yields even the best 3 late driller on the 21/22 RL by 3%. Add good performance in the 1st and second wheat slots and you have a variety that is really flexible for many farming situations.
The variety has a good disease package with the allimportant 6.0 for Septoria tritici and decent brown rust and mildew resistance too.
Critically, KWS Cranium adds seedling and adult yellow rust resistance (8) to the hard Group 4 sector. This in combination with its high yields (104% UK, 104% East), OWBM resistance and substantially stiffer straw than even the best varieties on the RL make KWS Cranium make a 'no-brainer' choice for your farm.
As a later maturing type (+2), KWS Cranium can help spread the workload at harvest. The variety delivers a reliable grain package with good HFN (277) and specific weight (75.3kg/hl).
Download the KWS Cranium Grower's Guide here!
Characteristics in numbers
| | |
| --- | --- |
| UK treated | 104 |
| East | 104 |
| West | 104 |
| North | [102] |
| UK untreated | 78 |
| | |
| --- | --- |
| Mildew | 5 |
| Yellow Rust | 8 |
| Brown Rust | 5 |
| S.tritici | 6.0 |
| Eyespot | [5] |
| Fusarium | 6 |
| OWBM | R |
| | |
| --- | --- |
| Lodging (+PGR) | 8 |
| Lodging (-PGR) | [8] |
| Height (cm) | 88 |
| Ripening (+/- Skyfall) | +2 |
| Sp.Wt (kg/hl) | 75.4 |
| Hagberg | 277 |
| Protein (%) | 11.3 |
Data source: AHDB Recommended List, Winter Wheat - Harvest 2021 Recommended Varieties
Your consultants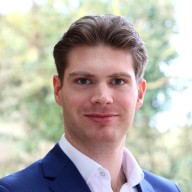 James Maguire
Sales Manager & SBU Special Crops / Organics Product Manager
Send e-mail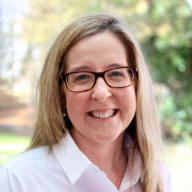 CONTACT