What is INITIO BIRD PROTECT?
The new INITIO BIRD PROTECT combines strong early growth, which causes the corn to quickly outgrow the sensitive size, with a new solution for bird protection.
The new solution gives budding seeds and plants an unpleasant taste, which ensures that birds will not eat them. On the other hand, the product has a very low toxicity, so a good seed treatment is ensured.
* Use INITIO BIRD PROTECT in complete safety. Always read the instructions and product information before starting.
Field and laboratory tests
What makes INITIO treatment so effective?
Zinc and manganese:
Improve cell wall formation, stabilization of cell membranes, pathogen defence, and ability to withstand early season stress.
Support root growth & development
Bird protection agent
Systemic chemical product
Protects seed against bird feeding
P-mobilizing microorganism (B. megaterium):
Efficient nutrient uptake makes phosphate available for the plant
Soil temperature activity range: 3°C and above
Humic acids:
Longer and more developed root systems: promote root growth and development (primary and rootlets).
Increased nutrient uptake at the root.
Maybe you are also interested in:
We are happy to help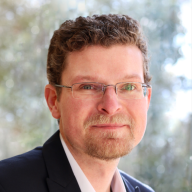 John Burgess
Maize & Hybrid Rye Product Manager
Send e-mail
CONTACT
Find Your Consultant