Characteristics
Characteristics
Leading DM yield (2018 – 19 mean: 19.4 t/ha DM *)

2022 NIAB List DM Yield – 105% 18.9 t/ha DM
High grain : stover ratio for energy dense silage

Starch % (2018: 36.2%), 2022 DL 34.1%
ME content (2018: 12.24 MJ/Kg), 2022 DL 11.73 MJ/Kg
Ideal for moderate to high (50 – 70%) TMR inclusion and/or beef finishing
Approx. 4 days earlier than AURELIUS in KWS screening trials
Excellent vigour (2018: 7.6) 2022 DL 7.4 for all soil types
Data source(s): FERA/NIAB National List Trials (2018), *KWS LP250 2018 & 2019. NIAB Forage Maize Descriptive List. First choice varieties for favourable sites (2022).
KWS EXELON brings added stability in field performance to the early forage segment. It also has superb grain density, leading to high starch yields.
Download the full 2021 Maize Portfolio!
Your consultants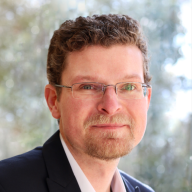 John Burgess
Maize & Hybrid Rye Product Manager
Send e-mail
CONTACT