Characteristics
Characteristics
Leading DM yield (t/ha DM ) and quality

2019: 19.2 t/ha DM
Starch % (2019: 34.3%)
ME content (2019: 11.67 MJ/Kg)

Ideal for CCM or high starch silage for beef finishing
Equal ripening to AUTENS in KWS screening trials
Good early vigour (2019: 7.2) for all soil types
Data source(s): FERA/NIAB National List Trials (2019), KWS LP250 2019 *Proposed name. Hybrid subject to a Pre-NL Marketing Agreement. Initial seed availability is limited.
KWS PASCO is a stable single – cross silage hybrid suitable for moderate to high maize inclusion in all TMR systems.
Download the full 2021 Maize Portfolio!
Your consultants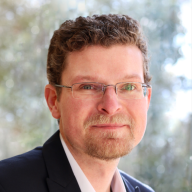 John Burgess
Maize & Hybrid Rye Product Manager
Send e-mail
CONTACT