Overview
In a nutshell
Parental plants bearing the desired characteristics are cross-bred with each other.
The grains of the largest and most productive plants are sown again.
Advantages
Original and fundamental type of plant breeding
Disadvantages
Requires a lot of time to achieve the desired result
Development
Selection since about 12,000 BC in modern-day Anatolia and the Zagros Mountains (modern-day Iran). Research on cross-breeding from about 1855 by Gregor Mendel (Mendel's laws).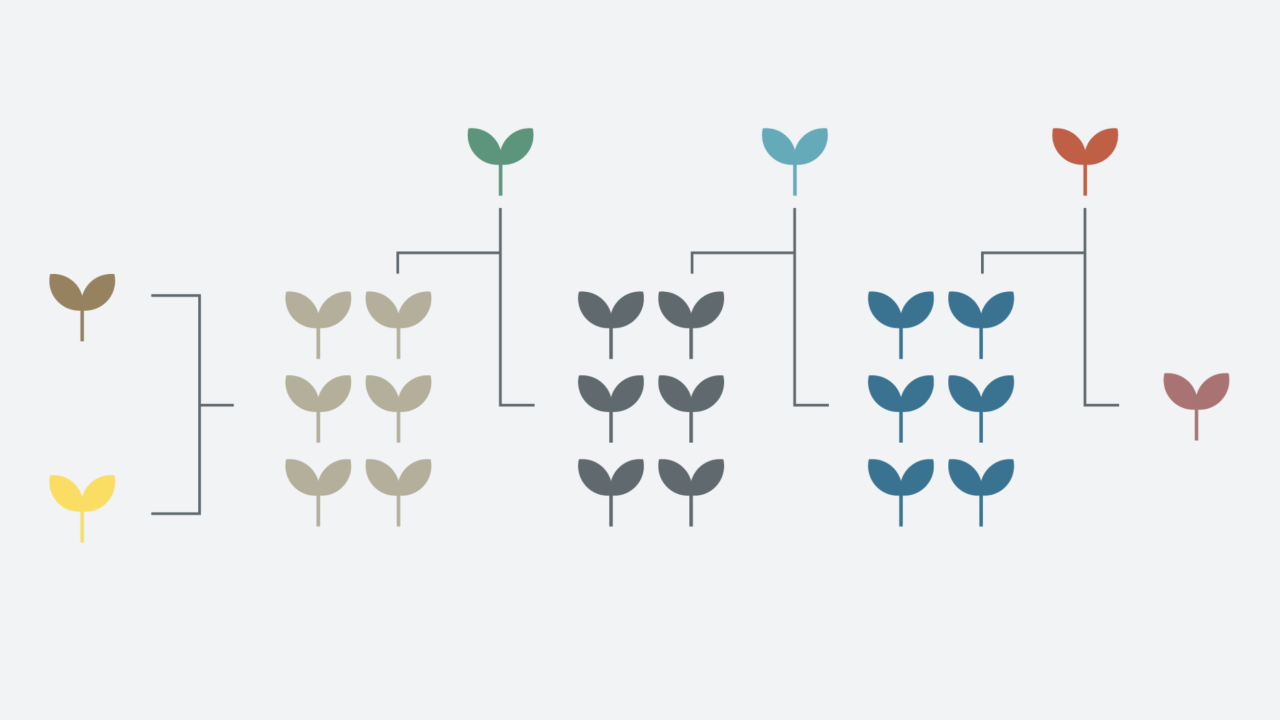 After the first crossbreeding of two parent plants (far left), breeders crossing new plants into the offspring again and again. In the end – often only after many years – finally there is a plant with the desired properties.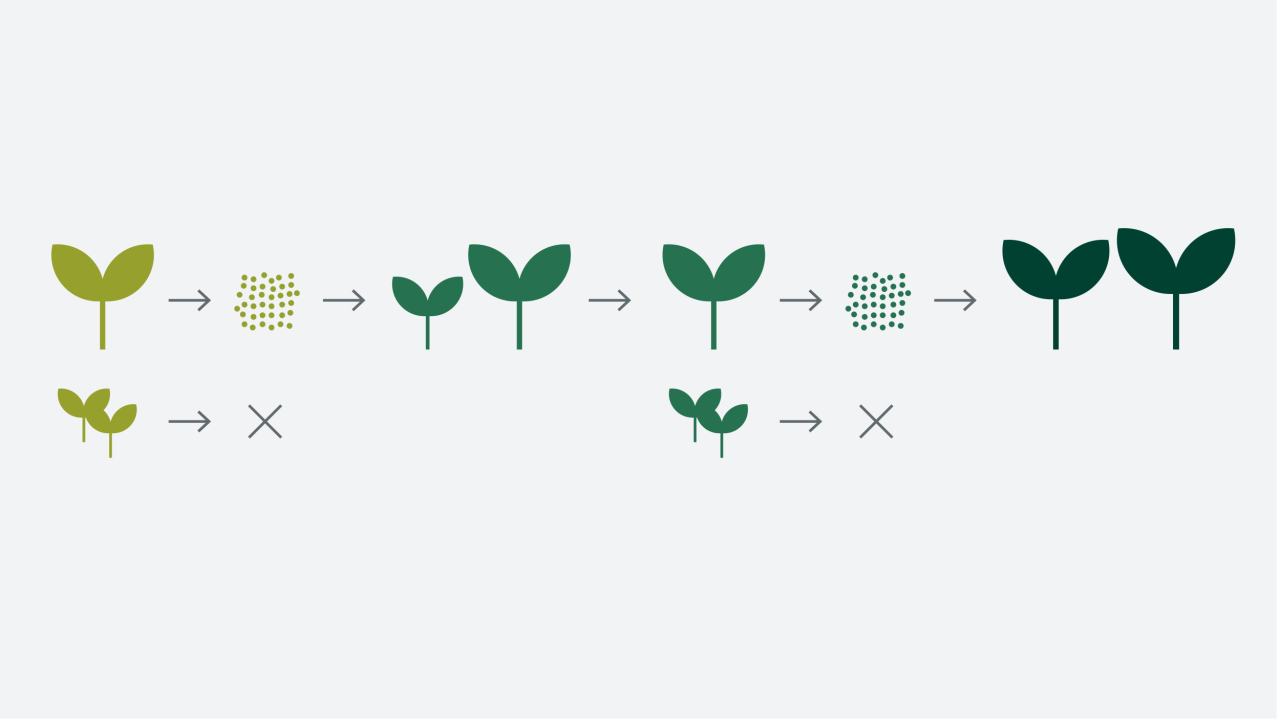 The principle of selection: For example, breeders retain the grains of the largest plants in a crop. They sow this seed next year. Over the course of years or decades, the desired, larger plants continue to prevail.
An overview of our breeding methods
CONTACT