Efficiency in Field and Factory
Improvement in seed qualitiy
Seed quality has constantly improved over the past decades, which contributed to a faster and more homogeneous field emergence. At the same time, a reduced content of amino-N and other undesired substances in the beet has led to higher sugar recovery rates in the factory.
Chance: Efficiency in field and factory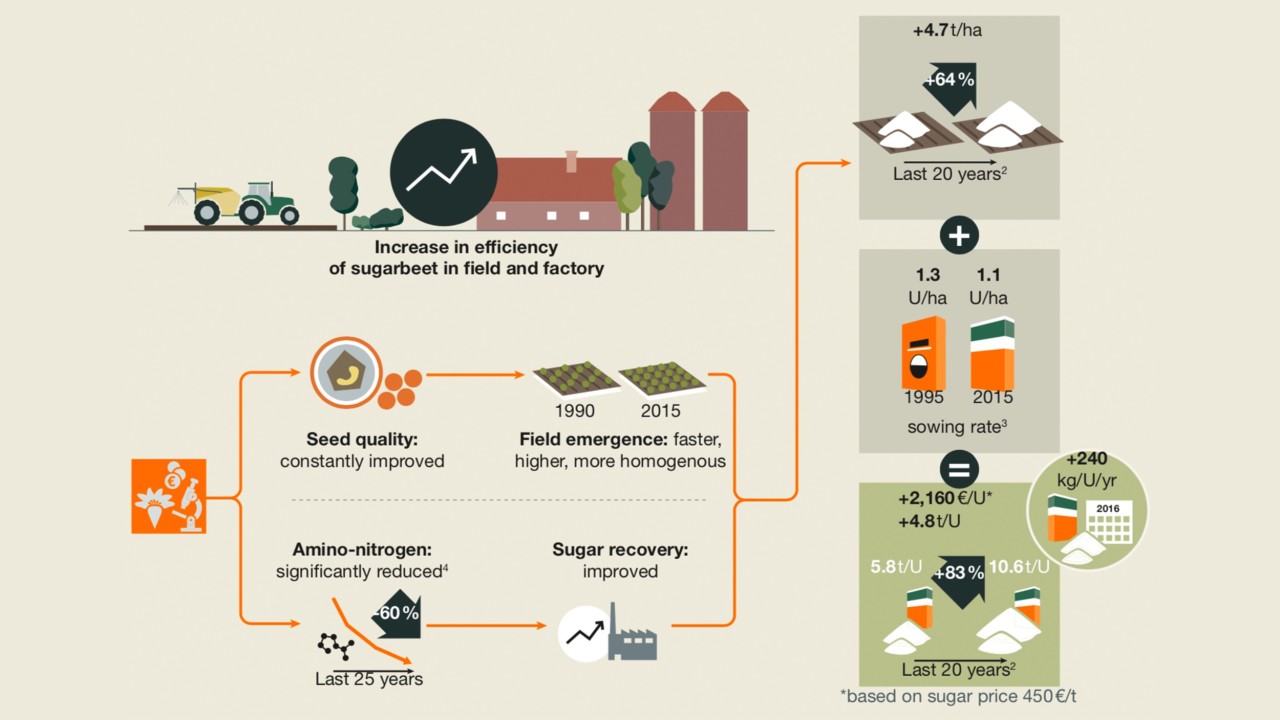 Sources: 1 Average EU values applied. 2Bartens, 1995-2015. 3 KWS trials / evaluation. 4 Vermeulen, 2015.