In 2015, the art exhibition space in the Biotechnikum was expanded: The KWS Art Lounge NEWCOMER is located at Einbeck's center, surrounded by half-timbered houses, tradition and Lower Saxony's down-to-earth attitude.
In two rooms, the small gallery offers young upcoming artists the opportunity to gain or further develop exhibition experience. The exhibitions are not limited to classic painting but can comprise all possible art forms, also newly invented and reinvented ones: sculpture, photography, print graphics, visual media, light installations or performance art.
NEWCOMER is open for everything: beautiful, weird, face-to-face, inspiration or simply something new.
Current exhibitions: Art meets science at NEWCOMER
Current press releases about Art Lounge NEWCOMER
Your contact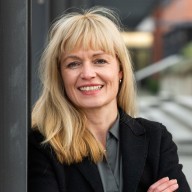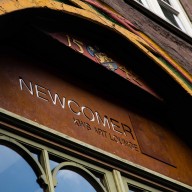 KWS Art Lounge NEWCOMER
Tiedexer Straße 20, 37574 Einbeck | Opening-hours: WE 10 a.m. - 1p.m., FR 3 p.m - 6p.m., SA 10 a.m. - 1p.m.
Send e-mail
CONTACT